Thayer County Acknowledges Manufacturing Day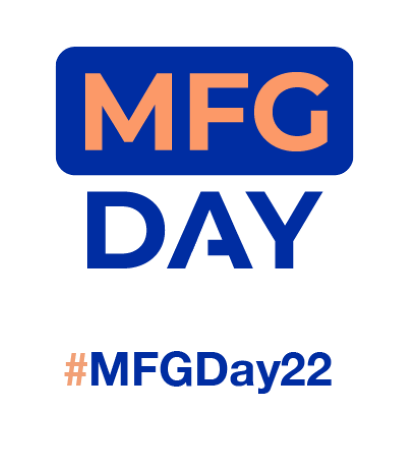 The manufacturing industry is a core American industry. Its growth and strength are important to America's economy. Therefore, Manufacturing Day was created to celebrate existing manufacturing companies and encourage them to open their doors and inspire the next generation of innovators and tradesmen. Manufacturing Day is observed on the first Friday in October.
The manufacturing industry is vital to not only Thayer County's economy. Did you know that it's the second largest industry in the state? Because of this fact, Nebraska's Department of Economic Development created the Developing Youth Talent Initiative (DYTI) in 2015, one year after Manufacturing Day was declared a nationwide day. According to their website, "DYTI is to support an industry-defined approach to develop a youth talent pipeline for our state's emerging STEM workforce, especially in Manufacturing, IT, Healthcare and Engineering occupations." While it is a grant-funded initiative, priority may be given to applicants applying towards Nebraska's top industries. Thayer County has had two manufacturers receive the DYTI grant; one company received it more than once! It's clear to see that we are working hard in Thayer County to help drive industry growth locally and statewide.
To celebrate Manufacturing Day and month, let's introduce you to one of our local companies who continues to choose to thrive in Thayer County. Metal-Tech Partners custom manufactures and fabricates premium-quality telecommunication equipment for companies around the world by utilizing innovative manufacturing processes.
The Growth of Metal-Tech Partners
Metal-Tech Partners can build any metal product. They are a manufacturing staple in Thayer County and have been since 1996, though they've been in business since 1992.
Metal-Tech has been on a growth spurt since 1994:
1996 - built and moved into a 20,000 sq ft facility in Thayer County.
1997 - added 15,000 sq ft. to accommodate a product line expansion
1998 - added 20,000 sq ft
1999 - added another 20,000 sq ft
2000 - built an 80,000 sq ft warehouse and added another service
2006 - expanded into the outdoor products industry
2008 - expanded into the hunting products industry
2013 - added a second building (12,000 sq ft) to their warehouse location.
Metal-Tech earned and sustained their mark in the telecommunications industry by offering premium quality products, customized services, and maintaining an inventory of standard items. To learn more about opportunities at Metal Tech Partners, visit their website: https://mtpartners.com/
Locate and Grow in Thayer County
While we highlight Metal-Tech to show our appreciation, we also thank all new and veteran manufacturing companies for being in Thayer County, stabilizing our workforce and growing our economy.
Sites and buildings are available for manufacturing companies looking to expand as Metal-Tech has from having 20,000 sq ft to needing and acquiring over 167,000 sq ft. Here, businesses have the room to grow and local economic developers available to make it easy finding the perfect location. Additionally, our workforce is skilled and our industry leaders continue to strive to develop initiatives. Also, you'll be within a state that's dedicated to helping manufacturing companies succeed. We invite you to come join us here in the good life.
We currently have three sites and buildings available for lease or purchase. Contact Carley Bruning at 402-768-7407 or director.tceda@gmail.com for more information.